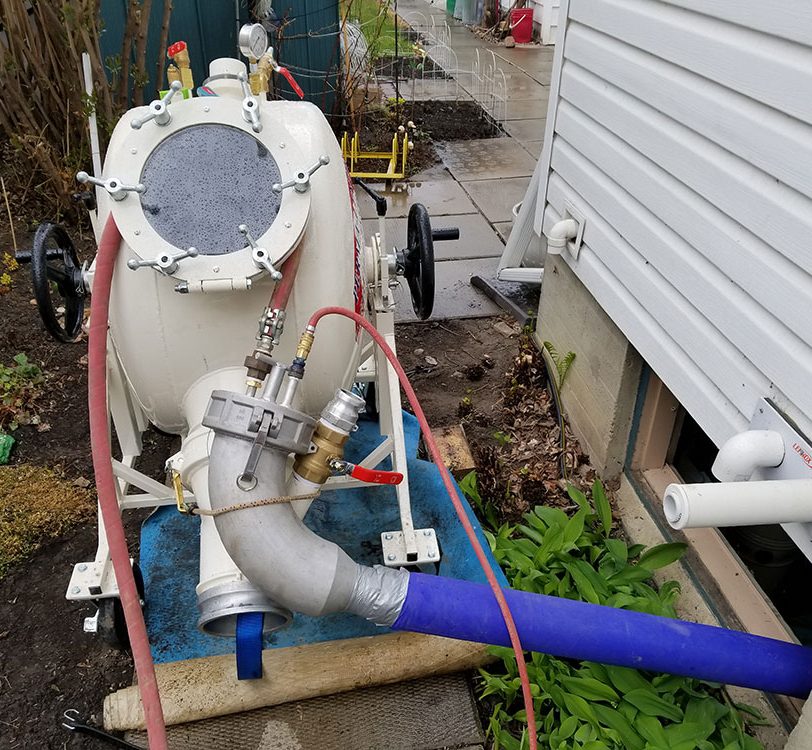 What is Cured-In-Place-Pipe (CIPP) Lining?
CIPP lining is one method of Trenchless pipe repair (No Dig) Technologies. The Formadrain liner system is an approved method of the ATSM Standards and is a preferred method to restoring cracked, broken sewer pipes.
Benefits include:
Lining is less expensive and more efficient than the typical method of digging up the entire yard.
CIPP is normally installed with little or no ground disturbance.
CIPP lining process can be used to restore any type of pipe including: Clay, Cast Iron, Orangeburg, PVC, ABS, HDPE, Concrete Pipe or Corrugated Metal Pipe.
Do You have a drain line that needs fixing?
We can make your drainage issues a thing of the past.
Pro Drain Techs have been professionally trained by Formadrain and are a licensed and approved installer of the Formadrain liner system, which offers Cured-In-Place-Pipe (CIPP) Lining. Make us your first choice for CIPP Lining in Edmonton.
Advantages
Formadrain CIPP system does not require excavation to reline a sewer pipe that is either leaking, constantly clogging due to root intrusion or structurally unsound. A small access pit maybe required to install a backwater preventer. The Formadrain liner is pulled in place through a manhole and an existing access point (cleanout) within the home. When done the CIPP liner has a smooth interior and no joints.
Take a look at some before and after images
of our CIPP relining projects: